My name is

and welcome to my blog
Whimsicality In Disguise is a
place where I write about
anything girly, fun and enticing-
with a pinch of salt
and a dash of glitter.

What makes you different,
makes you beautiful.
Follow myblog for future giveaways
and updates by clicking on the
"Join this site" button above
I hope that you enjoy reading my blog
as much as i enjoy writing

I
you so much my dear readers,
Have a nice day
SEARCH this blog

Click on the above image to
be directed to my Tumblr!
It's where I update everyday with
Pastel/Pale/Kawaii photos
Follow my Instagram
@HazelPeiTing for daily updates!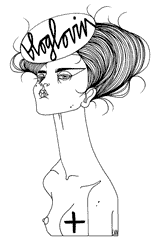 Blogs
Sunday, May 19, 2013
[Event] Shibuya Gals SG Shibuhara Makeover
Labels: Dolly Wink new products, gyaru singapore, harajuku fashion, harajuku makeup, Jcosmeland, shibuhara fashion, shibuhara makeup, Shibuya Gals SG makeover event, stylenanda, tattoo stockings, whimsicalityindisguise
© Copyright http://whimsicalityindisguise.com/








Comments:
THIS WEBSITE IS OPTIMIZED
FOR GOOGLE CHROME

Hello there!
A big hug from me
for dropping by

Before you leave,
don't forget to
follow my blog

Click on the
"Join this site" button
located at the sidebar!

XOXOXO
blog banner & layout
is created by me

Enter my International 100 Followers Kawaii Giveaway!

http://whimsicalityindisguise.blogspot.com/2012/01/whimsicality-in-disguise-international.html