My name's Hazel and
welcome to my blog
Whimsicality In Disguise is a place
place where I write about anything
girly, fun and enticing- with a pinch
of salt and a dash of glitter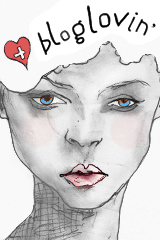 Follow my blog for upcoming
giveaways and updates!

SEARCH this blog

Wednesday, November 21, 2012
[Sponsored Review] SANA Pore Putty BB Cream Smooth
I'm totally looking forward to the Xmas break,
the best holiday of the year
where all them presents come in hohohoho~
Today I'll be introducing you sweeties a product that will help you
look your best for the festive season!
Which is none other than the...
SANA Pore Putty BB Cream Smooth
from
Japan's No.1 BB Cream Series~!
Natural beige color BB cream that instantly conceals
pores, discolouration and unevenness. Benefits as a makeup base, foundation,
concealer, essence and sunscreen all in one. Absorbing powder is formulated for
sebum control. Helps to prevent shine and keep skin
smooth and natural the whole day.
Do you like my DIY Polka Dot Floral nails? whahahaha
Uses:
After skincare, take appropriate amount, spread over entire face and blend well.
What I Love:
The
SANA Pore Putty BB Cream Smooth
is an amazing instant pore-concealer!
Which makes for picture perfect moments under the mistletoe wahaha~
Digging the fact that this baby contains Silicone Glue Powder which
creates the look of smooth , poreless and flawless skin for hours on end~
No need for frequent touch ups,
hooray!
What's more, this baby has UV protection at SPF15PA++
and is enriched with moisture rich ingredients like collagen and
artichoke lead extract for maximum skincare performance~
However I do highly recommend you to test out the shade of this product
on your skin before purchasing due to it's yellowish-beige undertones
that might not be suitable for sweeties that have fairer and pink
undertones in their skin!
Pst- Did you manage to identify any of the Pokemon
emoticons splattered in this post?
Who's your favourite Pokemon?
I LOVEEEE Jigglypuff, period.




TILL THE NEXT,

XOXO

Labels: pokemon emoticons, sana bb cream, SANA Pore Putty BB Cream, SANA Pore Putty BB Cream Smooth review, SANA Pore Putty review, sponsored review, whimsicalityindisguise




© Copyright http://whimsicalityindisguise.com/




Comments:
Sunday, November 4, 2012
[Sponsored Review] SANA Morning Kiss Skincare Makeup Base
Hello sweeties!
How was your Halloween week?
Did anyone dress up? wahahaha
So anyways, today I'll be doing a review
on a super kawaii product
currently in my daily makeup regime,
none other than the-
SANA Morning Kiss Skincare Makeup Base

It's perfecttt for girlies who are short on time for a
full skincare regime in the morning~
You know how hard it is to wakeup in the wee early hours,
let alone make the effort to tone, moisturize
and slather on our daily war paint.
Every minute counts when we're half
dead on our beds hahahaha

10 seconds and you're ready to G-O GO!
Look how cute is the packaging! omgahhhh~
Description
Pink vitamin B12 skincare + make up base with light
pink diffusing pearl effect in one.
Rejuvenates the skin in just 10 seconds~!
Directions
Use 1 pump and apply using upward strokes to entire face
and blend well. Gently pat the product
all over your face with palms for
better and deep absorption. Shake well before use.
Beauty Treatment Effect
Moisturizing, Firming and Toning.
Treats dark eye circles and puffiness.
Calms, smooths and heals dry, damaged skin
(i.e. Wrinkles, outbreaks and discolouration)
caused by
stressed skin, w
ith SPF30 PA+++ keeping your skin
under UV protection all day long

.
Makeup Effect
Brightens skin, covers discolouration,
minimizes appearances of open pores
and i
mproves makeup finishing
!
What I love

Have been searching for the perfect soulmate to my makeup collection,

and this is definetly god sent. The Sana Morning Kiss Makeup Base

complements my foundation perfectly-

this baby gives me longer lasting and natural coverage,

as it instantly smooths and brightens my skin~




Ultra loveeeee the fact that not only this product

balances and improves my skin tone, it also keeps my skin

under UV protection all day long~

Triple k-k-kill.




Coming up next:

Makeup tutorial + sponsored I.Fairy Avior Violet circle lens review


Till the next, xoxo

Labels: I.Fairy Avior Violet, japan sana, makeup base review, Morning Kiss review, SANA Morning Kiss Makeup Base, SANA Morning Kiss Skincare Makeup Base, sana review, sponsored review, whimsicalityindisguise




© Copyright http://whimsicalityindisguise.com/




Comments: