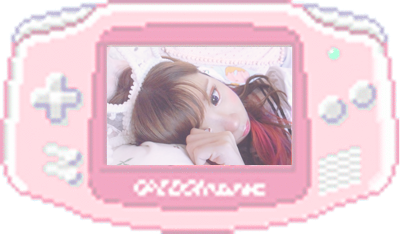 My name is

and welcome to my blog
Whimsicality In Disguise is a
place where I write about
anything girly, fun and enticing-
with a pinch of salt
and a dash of glitter.

What makes you different,
makes you beautiful.

I hope that you enjoy reading my blog
as much as i enjoy writing!

Have a nice day
SEARCH this blog


Click on the above image to
be directed to my Tumblr!
It's where I update everyday with
Pastel/Pale/Kawaii photos

Follow my Instagram
@HazelPeiTing for daily updates!


Sunday, February 17, 2013
[Sponsored Review] I.Fairy Lucius Brown
Labels: circle lens review, contact lens review, i fairy, i.fairy, I.Fairy lens review, I.Fairy Lucius Brown, Iszo Circle Lens, lucius brown, sponsored review, The Dolly Eye Flower Pink, whimsicalityindisguise
© Copyright http://whimsicalityindisguise.com/





Comments:
[Sponsored Review] Amethystory Mineral Yogurt Mask
Today i'll be doing a review on the
most delicious
smelling skincare product
I've came across so far-
the Amethystory Mineral Yogurt Mask!
Yes you heard me right, a yogurt based skincare product which
smells so freaking divine, every time I apply it on my face,
I have to control my spastic urges
to lick every single inch of the tub clean.
Amethystory Mineral Yogurt Mask
Description:
Intensely nourishes and rejuvenates skin,
for a soft and smooth complexion.
Excellent whitening and brightening of skin, giving a
naturally fair and radiant complexion.
Deeply hydrates and locks in moisture, for a supple
Helps to keep skin refreshed and cool.
Non-greasy formula, for an easy and deep absorption into skin.
Direction of Use:
Gently massage an adequate amount onto the entire face.
Leave the mask on for around 15-30 minutes to allow
the nourishments to be absorbed by the skin.
Then rinse off thoroughly.
What I love about this product:
THE GORGEOUSSSS SMELL!!!
The scent reminds me so
much of breakfast yogurt bars,
the ones with the peach bits in the crunchy granola~
Yum.
Aside from smelling wonderful, the product gives a noticeable
bouncy and moisturized effect to my skin after usage! *boing boing*
A must get if you love sweet smelling products~
♤ ♧ ♡ ♢
My Alice In Wonderland Mad Hatter house in Line Play
♤ ♧ ♡ ♢
Add my username: "Whimsical Hazel" if you play!
lol
I've got a series of tutorials lined up this March!
Till the next,
xoxo
Email: choopeiting@live.com
Instagram:
@hazelpeiting
Facebook:
https://www.facebook.com/peitingchoo
Labels: Amethystory Mask review, Amethystory Mineral Yogurt Mask review, Amethystory review, Line Play, mineral mask review, sponsored review, whimsicalityindisguise, yogurt mask review, yogurt skincare review
© Copyright http://whimsicalityindisguise.com/
Comments: