My name's Hazel and
welcome to my blog
Whimsicality In Disguise is a place
place where I write about anything
girly, fun and enticing- with a pinch
of salt and a dash of glitter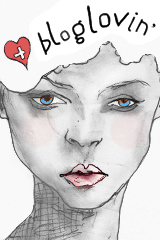 Follow my blog for upcoming
giveaways and updates!

SEARCH this blog

Wednesday, September 11, 2013
[Sponsored Review] NIVEA Extra White Pore Minimiser Mud Foam
Hello sweethearts!
When it comes to a good skin-care routine, don't you agree that
the right facial cleanser is an invaluable
key in
presenting your best face forward?
We ladies use our facial cleansers in the morning
to look and feel refreshed, and use the same trusty product
to wash away any traces of oil and impurities at the end of the day.
Tip of the Day
Did you know that frequent make
-
up without
proper cleansing
results
in
chemical residues
accumulated deep inside
your pores?
This causes
acne probl
ems,
skin to be more
vulnerable and easily dull!
Thus I believe in the long run, our skin will sincerely
thank us when it comes down to choosing the
perfect facial cleanser match to our individual skin types!
Today I'll be introducing you sweeties my current
favourite facial cleanser that t
akes cleansing to the next level
-
a new product in NIVEA's Face Care range,
which is
none other than the
NIVEA
Extra White
Pore Minimiser Mud Foam!
New!
NIVEA Extra White
Pore Minimiser
Mud Foam
Description
Delicate solution for oily and dull skin.
Delivers protection from make-up damage!
NIVEA
has come to the rescue of women with oily skin
with the new
NIVEA Extra White
Pore Minimiser
Mud Foam
which offers
deep cleansing, nourishment, and effective protection
from dullness and damage caused by frequent use of make
-
up.
The NIVEA Extra White
Pore Minimiser Mud Foam contains an
exclusive
Pearly Whit
e formula that delivers
10 times whitening efficacy,
which is proven to be superior
to Vitamin C

.
The skin becomes more radiant, pore-refined
and less dark spots with the result in 7 days!
The fine
and gentle mud foam is
100%
free of substances that
weakens your skin
. It u
nclogs skin pores by removing
10 types of
make-up
residues
:
oil, powder, concealer,
blusher,
eye shadow, silicon primer, eyeliner, colored powder,
moisturizing
cream
residue and
sun
block
residue.
How to Use
Lather up the foam and massage over wet face.
Rise off with clean water and avoid the eye areas.
Ingredients
Aqua, Potassium Myristate, Propylene Glycol,
Potassium Palmitate, Potassium Stearate, Glycerin,
Potassium Laurate, PEG-150, PEG-8, Glyceryl Stearate,
4-Butylresorcinol, Glyceryl Glucoside, Glycyrrhiza Glabra Root Extract,
Sodium Ascorbyl Phosphate, Hydrolyzed Pearl,
Fucus Vesiculosus Extract, Nelumbium Speciosum Flower Extract,
Panax Ginseng Root Extract, Carnitine, Aluminum Chlorohydrate,
Cera Alba,
Sodium Methyl Cocoyl Taurate, Potassium Arachidate,
Potassium Oleate, Caprylic/Capric Triglyceride,
Glucose, Polysorbate 20, PEG-40 Hydrogenated Castor Oil,
Trideceth-9, Alcohol Denat, Trisodium EDTA, Parfum, CI 77891
how does the product really fare up to it's hype?
How cool does the metallic sliver grey foam look?!
Let's put the product up to the test!
BEFORE
To put the product's effective make-up removal claims to the test,
I applied
BB cream over my face and coral blusher
over the apples of my cheeks. I let the makeup sit on my skin for
a few hours till my complexion starts to show some shine.
As you can tell from
the BEFORE picture above,
my pores are visibly enlarged, even more
so when oil and dirt starts to gather on the surface of my skin.
The moment of truth awaits...
I then massaged the NIVEA Extra White
Pore Minimiser
Mud Foam
over my made-up face and rinsed off thoroughly with clean water.
AFTER
Face feels super fresh and free of excess sebum!
NIVEA, you've outdid yourself once again!
The
gentle and fine mud foam that is 1
00%
free of harmful
substances
lathers up nicely, leaving my skin
feeling clean without stripping it of its natural oils.
One star factor that makes this product stand out for me is
for it's
Pearly Whit
e formula- I've tried the
NIVEA Extra White P
ore Minimiser
Mud Foam
regularly
ever since
I've received it and my
pores have noticeably shrunk in size!
My complexion looks fairer and more radiant,
and not forgetting that it does a surprisingly
excellent job
in removing my light makeup.
I highly recommend women who are searching
for an affordable yet effective
2-in-1 cleanser
and makeup remover
to try this product.
Having crystal clear and flawless skin has never been so easy!
The
NIVEA Extra White P
ore Minimiser
Mud Foam r
etails at $8.90
for 100ml,
available at all personal care
stores,
supermarkets and major retailers.
NIVEA Extra White Pore Minimiser Mud Foam
?
Before you go,
don't forget to like NIVEA's
Facebook page
for upcoming
promotions and updates!
Till the next,
Hazel Pei Ting
Email: choopeiting@live.com
Facebook:
https://www.facebook.com/HazelPeiTing
Bloglovin':
Whimsicality In Disguise
Twitter:
@hazelpeiting
Labels: mud foam review, NIVEA Extra White Mud Foam, NIVEA EXTRA WHITE Pore Minimiser Mud Foam Whitening 10x for Oily skin, nivea review, Pore Minimiser review, sponsored review, whimsicalityindisguise




© Copyright http://whimsicalityindisguise.com/




Comments: