My name's Hazel and
welcome to my blog
Whimsicality In Disguise is a place
place where I write about anything
girly, fun and enticing- with a pinch
of salt and a dash of glitter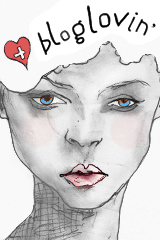 Follow my blog for upcoming
giveaways and updates!

SEARCH this blog

Monday, September 29, 2014
[Sponsored Review] I.Fairy Missy Rose Brown
For today's post, I'll be reviewing the I.Fairy

Missy Rose Brown
circle lens,
kindly sponsored by Lust to Lush,
the most efficient
circle lens store ever
!
Lust to Lush
kindly sponsored me two gorg

eous

colours from the
newest
I.Fairy Missy Rose

premium collection

, the Brown and violet

pairs

!
The other colours in this collection inc

ludes blue and grey~
Lust to Lush
: the absolute go to
100% reliable
and trustable

webstore for all of your circle lens fix!
Check out their October 2014 Pricelist
Moving on to the
I.Fairy

Missy Rose Brown
circle lens review
:
Here's how the
I.Fairy

Missy Rose Brown
circle
lenses looks like on the model!
Lens Info:
Diameter: 15.00mm
Water Content: 45%
Base Curve: 8.6mm
Power Available: 0.00 to -8.50
Life Span: Yearly
P.S. Remember to check for the authentic I.Fairy
seal stickers whenever you purchase
lenses online!
because all of their lenses are 100% authentic!
What I Love About These Lenses:
These
I.Fairy

Missy Rose Brown
circle lenses
will be
right down your alley if you're into Gyaru makeup!
These stunning rose patterned lenses

complem

ents
Japanese makeup

perfectly

, I often pair

them
with pinkish brown toned eyeshadow and

lashes to
bring out the

topaz

colour of these

beauties.
Needless to say, I'm in lovvveee with these lenses
as t

hey stand out so much in

photos!
If you love these lenses as much as I do, you can purchase
What do you think of these
I.Fairy

Missy Rose Brown
circle lenses
?
Yay or Nay?
Will be reviewing the
I.Fairy Missy Rose Violet circle lenses nex

t, do stay tuned!
Till the next,
Hazel Pei Ting
Email: choopeiting@live.com
Tumblr:
http://whimsicalityindisguise.tumblr.com
Facebook:
https://www.facebook.com/HazelPeiTing
Bloglovin':
Whimsicality In Disguise
Twitter:
@hazelpeiting
Labels: circle lens review, hazel pei ting, I.Fairy lens review, I.Fairy Missy Rose Brown, I.Fairy Missy Rose Brown review, I.Fairy missy rose review, I.Fairy Missy Rose violet, Lust to Lush, whimsicalityindisguise




© Copyright http://whimsicalityindisguise.com/




Comments:
Monday, September 15, 2014
[Sponsored Hair Makeover] Headlines Hairdressing Mucota Dyna Argan Oil Treatment
Hello sweeties!
Today I'll be sharing with you sweets an ultra hair pampering experience sponsored hair cut/ treatment experience done at my new amazing
My hair has been in its worst state recently, tons of split ends
and hair texture was comparable to dried up hay. #sigh #hairwoes #help
Thus I was really grateful when Charles Tan,
Creative Director of Headlines Hairdressing, contacted me for a hair makeover!
Stay tuned to the end of this post for a 10% discount code
for all Headlines Hairdressing hair services!

Here I am seated in Headlines Hairdressing waiting for my hair consultation.
Was served a cup of warm Chinese tea, thumbs up for the salon's friendly service!
Magazines to pass the time~
A horrible looking photo of the haystack living ontop of my head
.
Everyday I face a tiring battle with my tresses, trying to comb
and smooth out the never ending knots was a big problem for me.

Thankfully, Charles recommended me to try out the Mucota Dyna Argan Oil Treatment
which promises to give my hair a transformation like no other. He also recommended to dye
the bleached parts of my hair black (which would fade out to brown to match the colour of the rest of my hair), and touch up the colour of my ugly roots.
Smooth healthy locks here I come! T
ime to conquer my hair's warzone!
Mucota Dyna Argan Oil Treatment is the lastest home care technology which helps to reduce frizzy hair, making hair straighter. Most imptly, it is 100% NO FORMALDEHYDE, unlike the anti-frizz treatment in the current market!
Mucota Dyna Argan Oil Treatment

is suitable for people who has rebonded their hair before or have unruly and un-manageable hair.
MUCOTA is one of the top prestigious hair care products
which have been in Japan since 1983!
Benefits of Argan Oil For Hair:
Specially formulated Argan Oil
(world's most expensive plant oil)

straightens, repairs and nourishes hair damaged by frequent dyeing, perming and blowdrying
Acts as a shield to protect hair against UV rays
and environmental pollution
Deeply conditions and moisturizes hair
Rich in Vitamin E which restores life to limp hair
Contains unsaturated fatty acids like Omega 3 & 6
that provides nutrition to dry, rough and dull hair
Contains linoleic acid and oleic which hydrates and moisturizes hair
Non-greasy and non-oily
Keeps coloured hair more lasting and prevents dryness
Easily absorbed by hair, restores moisture to limp hair
Stop curliness and frizziness
Enhances elasticity of hair
Improving strength of hair and healing the split ends
Gentle on strands and smooths stubborn knots into submission
without the use of straightening irons.
There's 3 types of treatments for the
Mucota Dyna Argan Oil Treatment line- DYNA CAT, DYNA CA and DYNA CCA. Charles recommend the DYNA CAT treatment for me as it's
best suited for hair that has been damaged by colouring.
Damaged hair like mine easily loses CMC- Cell Membrane Complex.
CMC

exists outside and inside the hair, and it binds cells together so that is not easy to peel off (so as to prevent hair damage) and keep moisture and prevent it from leaving (to prevent dryness and maintain hair softnes).
Thus without ample CMC, my hair has resulted in it's dried up frizzy state. #sadface
The
Mucota Dyna CAT Argan Oil Treatment
was applied evenly to each strand of my hair.
The liquid emulsified cream texture of the treatment boasts a high penetration effect
while providing moisture and oil

~
After 20minutes, the treatment was washed off and my hair was straightened with
a straightening iron to seal in the benefits of the treatment.
The final step in the
Mucota Dyna CAT Argan Oil Treatment process- DYNA AFTER
was applied on every strand of my hair. It's tea leaf extract formula deeply moisturizes the hair and gives it a deodorizing effect.
Here I am, waiting for my hair to be blow dryed and
all excited to see the results
of the highly raved about
Mucota Dyna Argan Oil Treatment

!
Are you sweets ready to see the after photos?
10..
9..
8..
7..
6..
5..
4..
3..
2..
1!
Helllllloooo gorgeous new hair!!!
So smooth, straight, silky, shiny and worthy of a hair commercial!
I can finally run my fingers over my reborn tresses without getting stuck #thankgoodness
Seriously, I would have never imagined that my hair could be transformed
till this level as the condition of the bleached parts of hair prior to this treatment
looked unrecoverable to the point that it has to be chopped off for new hair growth.
So I was super elated to experience for myself how mind blowing this treatment is-
it really does wonders for any hair types!
Head over heels in loveeeeeeeee with the way my hair feels and looks now~
I urge you girls to try out this treatment to see the unbelivable results for yourself!
Prices range from $250 onwards depending on hair length~
Thank you so so much Charles for trasforming my hair!!! #forevergrateful
As promised, a discount code for my readers!
QUOTE "Charles" FOR
10% DISCOUNT ON ALL
HAIR SERVICES AT
Headlines Hairdressing!
Call 6221 6866 to book an appointment!
Their address pasted here for your convenience:
18 cross street #01-15 China Square Central, Singapore 048423
Mon - Fri

:

10:30 am - 8:30 pm
Show them some love by liking the Headlines Hairdressing Facebook page:
What do you think of the

Mucota Dyna Argan Oil Treatment
?
Yay or Nay?
Till the next,
Hazel Pei Ting
Email: choopeiting@live.com
Tumblr:
http://whimsicalityindisguise.tumblr.com
Facebook:
https://www.facebook.com/HazelPeiTing
Bloglovin':
Whimsicality In Disguise
Twitter:
@hazelpeiting
Labels: hair treatment review, hazelpeiting, Headlines Hairdressing, Headlines Hairdressing review, Mucota Dyna Argan Oil Treatment, mucota treatment review, rebonded hair treatment, whimsicalityindisguise




© Copyright http://whimsicalityindisguise.com/




Comments: