My name's Hazel and
welcome to my blog
Whimsicality In Disguise is a place
place where I write about anything
girly, fun and enticing- with a pinch
of salt and a dash of glitter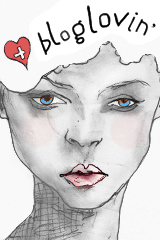 Follow my blog for upcoming
giveaways and updates!

SEARCH this blog

Sunday, May 24, 2015
[Sponsored Review] Real Techniques Travel Essentials Kit
Hello sweeties!
For today's post, I'll be reviewing the Real Techniques Travel Essentials Kit,
kindly sponsored by Luxola, Singapore's super popular online
beauty store that brings amazing products from the best and niche
beauty brands all over the world~!

Stay tuned to the end of my post for a discount code for Luxola~!
The lovely package from
Luxola
~!
After unwrapping the very securely packed bubble wrap~

Thank you so so sooooo much Luxola for
the lovely Real Techniques Travel Essentials Kit!!!
What's Luxola about?
Luxola was launched in Singapore in 2011 and has quickly grown into the destination for beauty in Southeast Asia; carrying over 4000 products and serving customers across the region including Australia, India and the UAE.

Easily accessible, Luxola is committed to providing you with outstanding customer service and bringing you the best brands from around the world, under one platform. All of their products are 100% authentic. They carry over 250 brands, of which over 65 brands across multiple markets are exclusive to Luxola.
(Isn't that amazing, the amount of brands that they carry?!
)
With each product, Luxola provides 'how-to' advice and a review platform, giving you the power to hear from others with similar skin tones and types!

Staying relevant is at the core of everything they do. In addition to providing a platform to purchase all your beauty favourites when you want, every week Luxola pens LX Edit, their digital lifestyle magazine, offering inspiration and the latest insight into makeup, skincare, hair and celebrity fashion!


Now on to the review of the Real Techniques Travel Essentials Kit:
Can't get over how pretty the handles of these brushes look!


Close up of the brushes' heads~
Details:
Everything you need to create flawless looks at home and away:
includes 3 full-size brushes + case.
Look pixel-perfect even in harsh light
Ultra-plush, synthetic bristles are hand-cut and 100% cruelty-free
Extended aluminum handles are light and easy to use
Panoramic brush case
: this handy 2 in 1 brush case keeps all your brushes organised and it can be folded to keep your brushes protected as well as being used as a stand to neatly display your makeup brushes.
Multi task brush: for effortless application of powder, blush, and bronzer.

Whether you are at home or on the go, the Real Techniques multi task brush is an essential for your makeup brush collection. It is is perfect for the application of powder, blush and bronzer. Contour and define your cheeks, apply powder & mineral foundations and even apply bronzer on your face, neck and décolleté.
Essential foundation brush: Build flawless custom coverage
with liquid foundation or concealer.

The hand cut, rounded bristles on the Real Techniques essential foundation brush allows you to build a flawless coverage while being able to target even the smallest areas of the face. Achieve high definition results using liquid foundations or concealer. The foundation brush allows you to look pixel perfect, even in harsh light.
Domed shadow brush: tapered design smoothly shades and defines eyes
.

This unique tapered design of the
Real Techniques

domed shadow brush makes it ideal for defining eyes and creating a flawless high-definition result. The synthetic bristles on the Domed shadow brush allow you to use both cream and powder shadows with ease.
I am in awe of how high quality these super soft brushes are and I love how these brushes are 100% cruelty free! I have been wanting/ dying to try out Real Techniques ever since I
saw their brushes stocked in beauty stores around Singapore thus I am
extremely thankful to Luxola for the chance to try these babies out.

One thing's for sure,
the

Real Techniques Travel Essentials Kit definetly lives
up to its hype- they are extremely easy to use, effortless and versatile enough to
create any flawlessly blended makeup look. I have heard rave reviews that these brushes do not shed and are exceptionally durable, thus these are seriously, a steal at only SGD$39
!
Plus not forgetting the fact that these brushes comes with a handy brush case that also doubles up as a stand- now I only need to carry around the
Real Techniques Travel Essentials Kit out without dealing with the hassle of lugging around other brushes that
I may not need. Very convinient indeed.
I recommend
the

Real Techniques Travel Essentials Kit sweets who are looking for the perfect brush starter kit or if you often go on travelling trips!

These value for money gems are absolutely worth it's price tag as it has greatly improved my makeup application, making it much more flawless and smooth!
If you love the
Real Techniques Travel Essentials Kit as much as I do,
you can purchase these beauties here from
Luxola
:
http://www.luxola.com/sg/categories/tools/makeup-tools/makeup-brush-sets?utm_source=influencer_marketing&utm_medium=referrals&utm_campaign=other_categorycampaign_luxenomad
As promised, I have a promo code that you
sweets can use to get a 15% discount off at Luxola!
Key in BLX-DISGUISE as the promo code upon checking out your shopping cart!!!
THAT MEANS THE
Real Techniques Travel Essentials Kit ONLY COSTS $33.15 AFTER THE 15% OFF DISCOUNT! Hip hip hoorayyy for savings~!

After admiring how pretty the
Real Techniques Travel Essentials Kit looks amongst
my brush collection, it conjures up thoughts of how I could travel around the world
in the future and look picture perfect everytime with the help of these brushes~


What destinations have you lovelies been to? I'll love to visit the
beautiful villas in Bali one fine day and just soak in the relaxing
sights and sounds of the calming atmosphere


Psst! Did you sweets know that you could book an affordable but
luxurious getaway trip to Bali over at The Luxe Nomad?
224 villas available for booking and The Luxe Nomad's front page of their Bali villas
has already left me wanting to pack a suitcase immediately
and visit each of them. THE AMANA VILLA LOOKS SO GOOD,
DON'T YOU THINK SO? *goes crazy ballistic*
lolol
Dreaming of a holiday~

Have any of you visited Bali before? Do share with me your experiences
if you did, I'd love to hear all about them!
What do you think of the
Real Techniques Travel Essentials Kit
?
Yay or Nay?


Don't forget to grab your 15% discount off on products at Luxola, key in BLX-DISGUISE
as the promo code upon checking
out your shopping cart!!!
Hazel Pei Ting
Email: choopeiting@live.com
Tumblr:
http://whimsicalityindisguise.tumblr.com
Facebook:
https://www.facebook.com/HazelPeiTing
Bloglovin':
Whimsicality In Disguise
Twitter:
@hazelpeiting
Labels: hazel pei ting, luxola discount code, luxola review, Real Techniques brushes review, Real Techniques Travel Essentials Kit review, Real Techniques Travel Essentials set review, whimsicalityindisguise




© Copyright http://whimsicalityindisguise.com/




Comments: